TFT Panels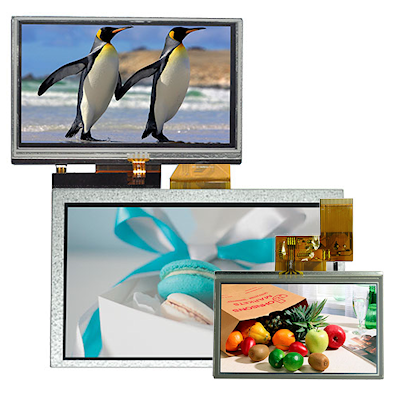 Itron UK's extensive experience in sourcing the best display technology from around the World enables us to supply industry standard TFT modules and touchscreen solutions that we have found to offer the best performance, in volume at the right price. We offer varying degrees of product performance in compatible products to enable the designer to be able to select on both cost and performance grounds.
If you are looking for a reliable supply solution for your volume TFT application, please get in touch,









Standard Range

Standard Range

Price competitive
Industry Standard formats and sizes
Integrated Resistive touchscreen options.
3.5" up to 10.1" display options.
Contact IUK for volume supply options.
High Brightness Range

Performance Range

As above but offering IPS wide viewing angle technology , or
High Brightness backlight assemblies for external applications